At Tallgrass Chiropractic Center, we address the cause of your pain, not just the symptom. We believe that education is a big part of your success. Call today!
If you are new to our office, take advantage of our New Patient Special Offer today!
Tallgrass Chiropractic Center
Chiropractor Overland Park KS
Welcome to Tallgrass Chiropractic Center located at 7108 West 119th Street in Overland Park, KS. At Tallgrass Chiropractic Center we do our best at treating the root cause of your health issues to that you can be well and thrive. Our mission is to support the body so it is allowed to heal itself naturally. Through Chiropractic care, nutrition response testing, massage therapy, a comprehensive detox program and your commitment for improved health, we have no doubt that you will get the results you deserve. Please don't hesitate to contact our Overland Park chiropractor with any further questions you have.
WE OFFER A VARIETY OF INTEGRATIVE MEDICAL SERVICES
It's time for a new approach to addressing health problems in Overland Park
Chiropractic care is a life long lifestyle. We have patients who's been a part of our patient family for almost 20 years. We are most patient's primary care doctor. We provide an effective alternative to western medicine. We pride ourselves in not promoting pharmaceutical man-made products and we certainly do not remove a body part because it is not functioning properly.The benefits that chiropractors provide can be seen in a variety of health conditions. Even relatively healthy people can see improvements. Most of us put our bodies though a lot. Regular adjustments can help to restore balance within the body.
Our patients understand why maintenance care of returning for a tune-up is vital to them maintaining their active lifestyle. And that pain is not their only purpose to see us for care. Our patients' age ranges from newborn to 92. All are welcomed at Tallgrass Chiropractic Center. We have zero-tolerance for discrimination.
We are located on the west corner of 119th and Metcalf, in the Rosanna Square shopping center, two doors west of Hobby Lobby. We have ample parking and are easily visible within the shopping center.
The first step to improving your health is to make an appointment at Tallgrass Chiropractic Center. We will help to design a program just right for you. Call today to start on your path to optimal health.
HOW CAN TALLGRASS CHIROPRACTIC CENTER HELP YOU?
Tallgrass Chiropractic Center takes great pride to provide a very thorough and comprehensive detox program. Our detox program includes massage therapy services to increase overall wellness and circulation. Ion Foot Cleanse detox to eliminate heavy metal, various toxins and inflammatory just to name a few.
Tallgrass Chiropractic Center also provides relief from chronic high artificial electromagnetic exposure from cell phones, wireless WIFI routers and the internet of things, all of which use electromagnetic fields (EMF). This also includes the use of microwaves and electrical appliances, washers, dryers, and refrigerators. The chronic exposure of EMF can result in insomnia, anxiety, depression, brain fog, dizziness and vertigo, frequent illnesses, adrenal fatigue, and hormone imbalances.
PEMF (Pulsed Electromagnetic Field) Therapy uses electromagnetic fields that are harmonious with the body, to cancel out the effects of harmful EMF's. The PURELIFE PL-3000 is full-body PEMF mat therapy offered at our office. Treatment frequency varies per patient. Dr. Rebman consults with each patient to determine the best plan for you.
Tallgrass Chiropractic Center is a provider of Foot Levelers, and custom made orthotics. Analyzing the body's foundation, the feet, offers important clues into your health, including how to keep your body pain-free and performing optimally. We offer a 3D foot scan at no cost. It's safe, painless and only takes less than two minutes. This is the best way to get a clearer picture of your musculoskeletal health.
Finding a Chiropractor in Overland Park
These instructions can help you find the right Overland Park Chiropractic Office for you and your family. Often when people in Overland Park search for a chiropractor, they end picking someone the top of the Google search results.
However, being the first choice on Google does not always mean they should be your first choice for care. Use the following steps to make sure you find the best chiropractor for you.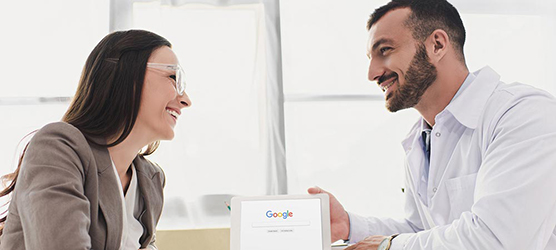 Time Needed: 5 minutes
Total Cost: USD 0.00
Finding a Overland Park Chiropractor In 4 Easy Steps
Step 1: Begin a Google Search
Search for one of these phrases:
Chiropractor Overland Park
Chiropractor 66213
Chiropractor near me
Best chiropractor in Overland Park

Step 2: Check Over Their Website
Great chiropractors in Overland Park often take time to make sure their website gets as much care and attention as their patients do. By looking over their website, you can get a sense if they are a chiropractor you'd be willing to go to for care.

Step 3: Check Their Reviews
Read the reviews on the Google Business Page of the chiropractic office you are considering. If many other people recommend the office, it might be worth considering.

Step 4: Give the Office a Ring
Now that you have a good grasp on the kinds of offices in your area, call the ones on your shortlist. The answers to your most pressing concerns should help you make an informed decision.